Featured Succulent: Senecio mandraliscae Blue Chalk Sticks!!
Latest Blog Post
Featured Succulent: Crassula radicans Small Red Carpet
The Crassula Small Red Carpet is spreading succulent that grows 4-8" tall. Flower colors are yellow and foliage is red. It is adaptable as a houseplant, deadheading is not necessary and it is drought...
Read More
Inspiration Gallery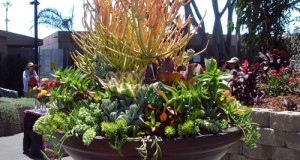 Browse Galleries