Featured Succulent: Senecio mandraliscae Blue Chalk Sticks!!
Latest Blog Post
Featured Suucculent! Senecio barbetonicus Lemon Bean Bush
The Senecio Lemon Bean Bush is an evergreen succulent bush that gets to 6 feet and wide, with a fleshy, cylindrical, finger-like, light green leaves that get up to 4" long.  The flowers are a golden...
Read More
Inspiration Gallery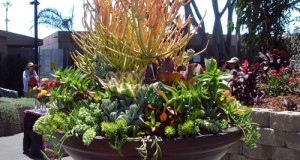 Browse Galleries